You can google Yummy J and quickly determine it was well worth the search. If you're into model pics, the airbrushed, photoshopped type shit, you'll be more than happy to see she's been photographed to high heavens. For those like myself who enjoy candid, "real", self shots, we gathered quite a few to showcase from around the web. Her ass is the real trophy on this frame. All you ballers and regular employed niggas with game can get her on twitter via @1YummyJ .
Rumor has it, my mans J. Harden saw her courtside and was like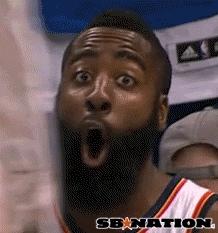 Check out the rest of the pics after the jump.